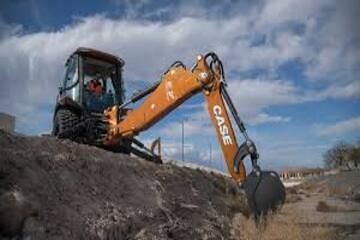 Mobile Crane Rentals Improve Work Efficiency
Crane rentals have been known to be the top choice of individuals and companies in most industries. Today, this type of equipment is used by different businesses worldwide, especially construction and oil & gas companies. Renting a
mobile crane in Dubai, UAE
is the latest trend when it comes to improving work efficiency. With an easier flow of materials without human errors, these machines are being used in a lot of construction projects today. In this blog post, we are going to explain why a crane rental is beneficial among other construction equipment and operating costs.
Reach new heights with Modern Mobile Cranes in Dubai, UAE
If you're a business owner or manager in the construction industry, it's important to keep up with the latest trends and technologies of equipment. Modern technology has revolutionised almost every industry and is helping organisations improve their productivity in ways that were previously unimaginable. When you hire
Big Crane
equipment rentals for your construction projects, you'll be able to complete your work faster than ever before thanks to these machines' ability to lift heavy objects at high speeds (and without straining yourself). You'll also save money by hiring professional operators for the
mobile crane in Dubai, UAE
who can help you get the job done quickly while minimising risk of injury or damage. There are a lot of factors here that play an important role in improving productivity. For example, better material handling through the use of cranes and rigging equipment to lift products or materials reduces the time it takes to move these items around in your facility. This means less downtime for employees to get their jobs done, which helps improve efficiency.
Mobile cranes rental in Dubai, UAE
can reduce costs because they make your operation more efficient by reducing labour hours associated with transporting heavy loads from one place to another, and workers will be able to work faster since they won't have any issues related to managing heavy loads due to improper equipment deployment. Finally, having access to high quality tools such as cranes improves productivity because they enable companies with limited budgets maintain operations at optimal levels without having any compromise on quality standards or safety procedures (for example: In order for businesses operating within confined spaces such as warehouses where there may not be enough space for large machinery like forklift trucks but still require lifting).
Why rent a mobile crane in Dubai, UAE?
A mobile crane rental is a convenient and cost-effective way to improve work efficiency.
Mobile cranes in Dubai, UAE
are modern, highly advanced machines that provide users with the ability to lift heavy materials. Mobile cranes are used in many industries, including construction, manufacturing and mining. There are many benefits to renting a mobile crane instead of purchasing one outright. These are just some of the most common reasons:
Dependability – Mobile cranes are built to last and are designed for rugged use. If your business needs a piece of equipment that will be used frequently and reliably, renting a mobile crane is an excellent choice.
Mobility – A mobile crane in Dubai, UAE can be transported from job site to job site easily by land or by water. They are also easy to transport if you need to move them around your own facility on occasion.
Safety – Process of excavators, rollers and cranes hire in Dubai, UAE feature safety systems that inspect the equipment to protect operators from injury during operation. This can be especially important when working at heights or in areas where there is no room for error when moving large objects around.
Benefits of Renting A Mobile Crane in Dubai, UAE 
Crane rentals make construction projects environmentally friendly. Cranes can work in areas where there are no heavy equipment or trucks, which reduces fuel emissions and noise pollution. They also reduce traffic congestion during construction as well as the use of materials such as concrete and steel.
Mobile cranes in Dubai, UAE
are available in different sizes and styles to suit any project. Companies have the option of renting a
mobile crane in Dubai, UAE
on an hourly or daily basis, or they can purchase one outright if they need it for a long period of time or if they will be using it frequently. A rental company will typically have cranes available for hire at any time so that they can be used immediately whenever needed.
Role of Companies in Renting A Mobile Crane in Dubai
As a leading mobile crane rental service provider, we offer our clients with technical assistance on the operation and maintenance of cranes. We also offer our clients with the best possible assistance for their project in Dubai. Our experts provide technical support to our clients even after the completion of the project. They make sure that all components or parts of the crane are working properly before handing over to the client.
Conduct inspections as per industry standards for safety
The main task of companies like us is to ensure that a rented
mobile crane in Dubai, UAE
is safe and fit for use. We conduct regular inspections to ensure that these cranes are safe to use and meet industry standards. If any defect is detected during inspection, we conduct repairs immediately so that any untoward incident can be avoided as early as possible.
Rent A Mobile Crane in Dubai, UAE at Big Crane General Transport LLC
Big Crane General Transport LLC is one of the best and reliable companies offering
lifting rental equipment in Dubai, UAE
.
We have a fleet of transport and earthmoving equipment that can handle any job. We have cranes of all sizes, loaders, backhoes and dozers. We can meet your needs whether you need to move a small car or lift a large piece of equipment. Our staff is well trained and experienced with all types of equipment so you can be assured that everything will be handled properly and safely. Contact our sales department via email: info@bigcranetransport.com to get the best deal on the best earthmoving equipment renting solution for your needs.