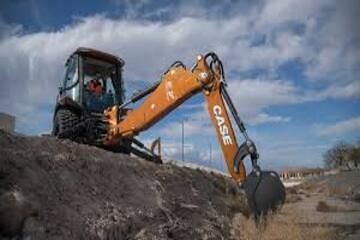 Aerial Work Platform Specialist – Best Man lifts in Dubai, UAE
Things to look for when hiring Man Lifts in Dubai, UAE
Man lifts in Dubai, UAE is the leading company, which deals with the manufacturing of forklifts and a number of other equipment. We are having an extensive experience of more than 20 years in this field, wherein we are renting high-quality and low cost machines that are widely used in several industries to offer them highly effective and efficient services. Get the best rental services for
man lifts in Dubai, UAE
from the best rental company anywhere in the UAE. We are offering a complete range of man lifts including articulating and telescopic booms, scissor lifts, vertical mast booms and trailer mounted booms. Our man lifts include simple to medium and heavy duty platforms designed for various industrial applications to help you work with ease and safety.
Man Lifts on Rent in Dubai
We provide flexible options to choose from our extensive fleet of boom lifts on rent in Dubai. These options include hourly, daily, weekly and monthly rentals with special discounted rates for long term rentals. We have a team of highly trained operators who can be hired at reasonable prices so that you don't have to worry about anything while taking our services.
Cranes Hire In Dubai, UAE
Wide Range of Man Lifts
Our top quality man lifts on rent in Dubai include different types of man lifts such as articulating boom lift, telescopic boom lift, electric powered scissors lift, rough terrain scissors lift, vertical mast lift and trailer mounted boom lift. All these machines come with highly advanced features including easy to use controls and comfortable platforms so that you can work efficiently and safely. They are suitable for different types of requirements including construction sites, warehouses, maintenance areas and other Man-lifts are the perfect alternative to bulky scaffolding and unstable ladders. It not just reduces the risk of accidents but also increases productivity. At work, safety is not an option; it's a must! Work at height can be dangerous if not done properly; however, man lifts make it easy and safe for workers to work at heights with ease. They provide complete freedom of movement for workers so that they can work more effectively at any angle or height without any risk. If you're looking to rent or buy man lifts in Dubai, UAE then
Big Crane
is a one stop destination for you. We ensure that our man-lifts are reliable and durable and achieving the very best in terms of:
Safety
Quality
Reliability
Mobility
Highly efficient Man Lifts
Man lifts can be used in many different industries, providing a variety of benefits for everyday work. The following industries can benefit from the use of man lifts: Aerospace – Many planes are constructed out of lightweight materials like fiberglass and carbon fiber, which makes it necessary to have a tool that is both lightweight and durable. Man lifts can be used to inspect planes, perform minor repairs and assist in construction. Automotive – Car production lines require a lot of overhead work that can be done with the help of man lifts. They allow technicians to access all parts of the vehicle without risking injury from climbing ladders or using improvised solutions like boxes or chairs. Construction – Even if you are working on a building at ground level, you may still need access to higher levels for finishing work or inspection. This can be achieved by using man lifts instead of traditional scaffolding, which is often more expensive and takes longer to set up.